WELCOME TO THE CAPITOL COMPLEX ADVISORY COUNCIL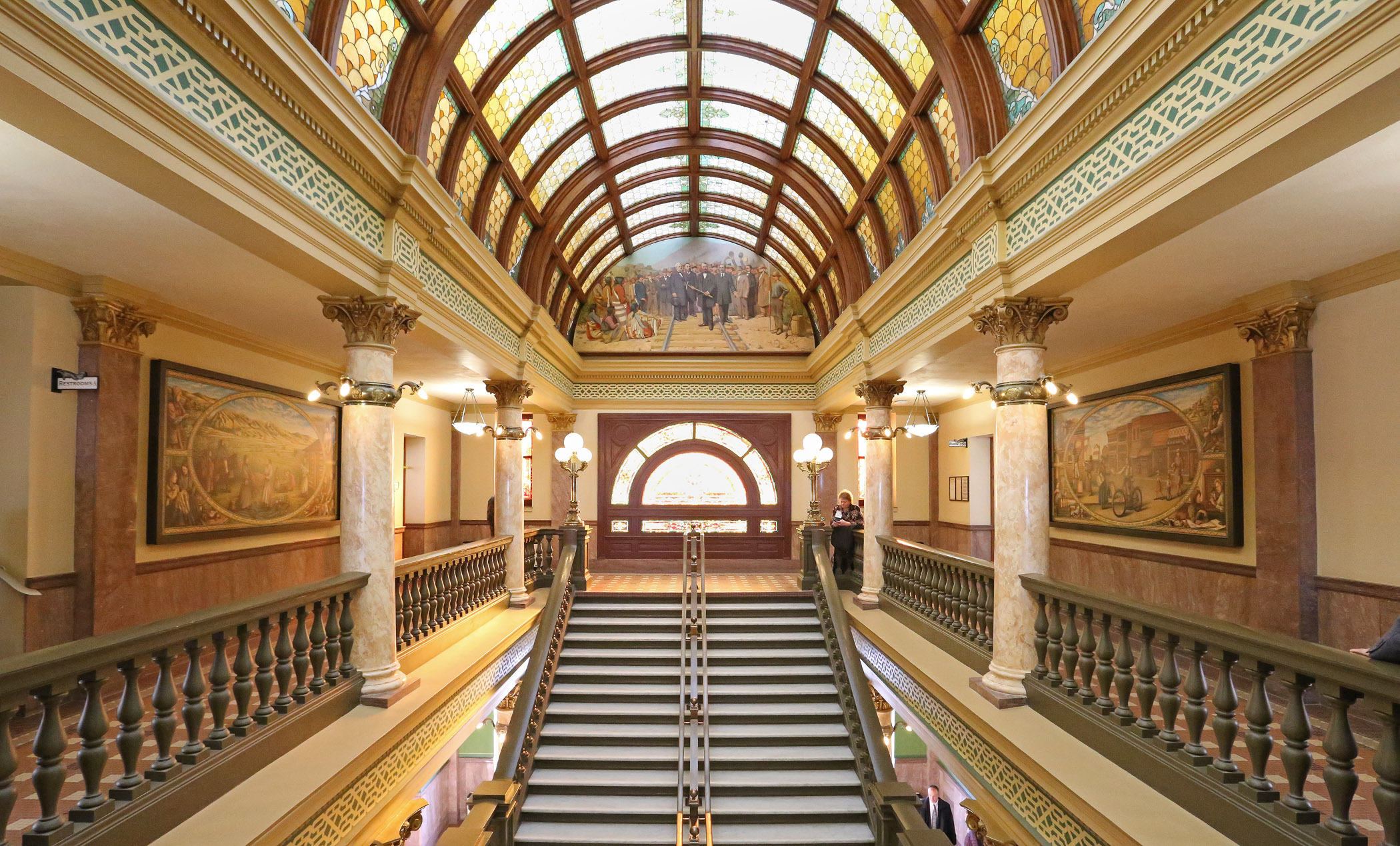 PURPOSE: The Capitol Complex Advisory Council reviews proposals for long-term placement of displays of art or memorials and the naming of state buildings, spaces, or rooms in the Capitol Complex; advises the Legislature on the long-term placement of statues, busts, memorials, monuments, or art displays within the Capitol Complex; and advises the Department of Administration on interior decoration of the Capitol and grounds maintenance and grounds displays; and on the long-range master plan for the Capitol Complex.
Capitol Complex Advisory Council Meeting Information
WOMEN'S MURAL
Women's Mural Subcommittee Meeting Information
The Capitol Complex Advisory Council (CCAC) Women's Mural Subcommittee sought artists nationwide for a commission to create a public mural/large painting honoring the historical contributions of women as community builders to be located in the Montana Capitol in Helena, Montana. The project was awarded to Hadley Ferguson of Missoula and unveiled January 7, 2015.
CAPITOL COMPLEX ADVISORY COUNCIL OPERATING PROCEDURES
ART AND MEMORIAL PLAN
APPLICATION FOR PLACEMENT OF A LONG-TERM DISPLAY IN THE MONTANA CAPITOL COMPLEX
MONTANA LAW
CONTACT INFORMATION
Capitol Complex Advisory Council
Department of Administration
Angie Gifford
P.O. Box 200110
Helena, MT 59620-0110
Phone: (406) 444-0115
Fax: (406) 444-3039
Email: agifford@mt.gov
REPORT TO THE LEGISLATURE
2011 LEGISLATION
2013 LEGISLATION
2015 LEGISLATION
 2019 LEGISLATION